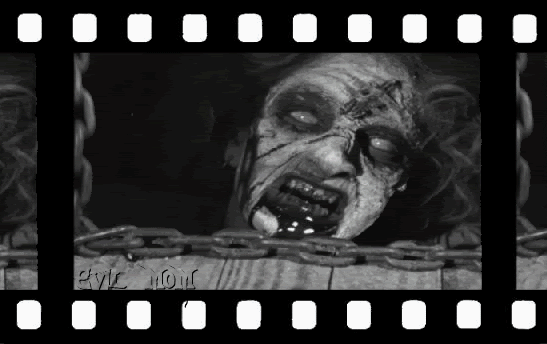 It was a
"Horror on Holy"
last week! Truly, thriller and terror dominate my holy week vacation last week!
Oops...don't get me wrong! We're not too advance for the Halloween celebration or too late for last year's event. This is not my Halloween special edition, rather it's for my holy week post! Haha!
Yeah, it's for the holy week! For this moment, let us give the holy week a brand new image. Instead of talking religion, rituals, or trips, let me share with you my last holy week's main activity. It was truly a terrifying days!
Yup, since there was no TV programs last Holy Thursday, Friday, and Saturday besides watching the Holy Week Marathon of the hit TV Series
"Agua Bendita"
, I had my own marathon. It was called the
"Horror Marathon"
! I've watched all the latest hit Filipino horror movies in the DVD using my Sony Bravia!
Here are they:
These were some of the horror movies I've watched last Holy Thursday, Friday, and Saturday! Actually, I have other foreign movie lineups after watching these. These were
"The Echo"
,
"Jennifer's Body"
,
"Wrong Turn"
, and
"Days With The Dead"
! But, three days were not enough to watch those other movies. I will then schedule another time to watch those!
Aside from these horror movies, I also watched the film of John Lloyd Cruz, Luis Manzano, and Vilma Santos which is
"In My Life"
! The story was really great! Like it! =)
Beside these movies, more new movies were inside our locker which wasn't yet watched. These were Angel Locsin-Piolo Pascual's
"Love Me Again"
, Mega and Ai-Ai's
"BFF"
, Indie Film's
"Mangkukulam"
, and KC-Richard's
"For the First Time"
!
And also, I will set my time to buy other more new DVDs like
"New Moon", "Tanging Pamilya"
,
"Shake Rattle and Roll", "Paano Na Kaya", "Mano Po 6", "Miss You Like Crazy", "Ang Darling Kong Aswang",
and
"Patient X"
! Of course, include in my list the bold Indie Films! Haha! Keep it as our top secret!
So, that's how I concluded my three days Holy Week vacation! Of course, I didn't forget to pray and visit the church!
c",)